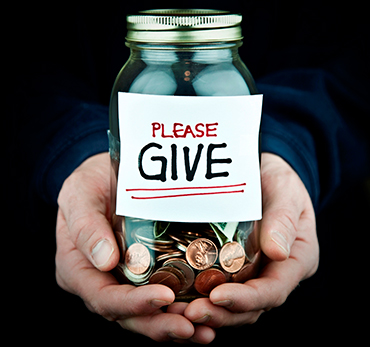 Work Behind the Scenes:
Interested in serving on the Board of Directors? Want to help children in Brevard Counties but don't have the 10-15 hours a month to become a Guardian ad Litem volunteer child advocate? You can still help an abused child today. Support Friends of Children of Brevard by sharing your time, talent, treasure, or ties to help us deliver on the promise of our mission and vision. Volunteer opportunities are flexible to meet your skills, interests, and available time commitment. Together, we can make an even greater impact in the lives of abused children.
Contact mail@friendsofchildrenofbrevard.org to discuss other opportunities available.
Friends of Children has the following Committees that are actively seeking volunteer assistance:
Marketing Committee
This committee works to communicate the message of the both the Guardian ad Litem Program and the Foundation to help us meet the needs of the children in care. Members of this committee may work on e-newsletters, provide graphic design support, or support our work through social media.
Need a virtual volunteer opportunity? This committee has lots of opportunities that can be done independently and on your own time schedule. If social media is your talent, we can use your assistance to implement online giving campaigns and promoting our events.
Want to volunteer without a year-round commitment?
Friends of Children has a number of opportunities that are short term commitments. Let us know you'd like to be contacted when "Done in a Day" type opportunities are available and we will add you to our e-newsletter list that will share upcoming opportunities and needs. Just email mail@friendsofchildrenofbrevard.org and say "Add Me to the List"!
Superhero Run Committee
This committee plans the Superhero Run that happens annually late January or early February. Volunteers are needed throughout the fall for planning and in the spring on the day of the event. Support opportunities include: marketing, securing sponsorships & items for goody bags, registration support, volunteer management, and logistical support.
Holiday Gift Giving Committee
This committee typically requires a commitment from September-December to help implement the annual holiday gift giving program but time commitments vary based on role. Support opportunities include: Chair of program, assistance with excel and database support for gift entries, securing donors for the holiday gift drive (to sponsor children and sometimes for pick up locations, storage, etc.), shopping for late shelter children, package pick-up and transport, volunteer management and logistical support on day of pick up in a variety of locations in Brevard County.
Have a skill or talent not identified above? Contact us to discuss other opportunities available:

Donate. Help an abused child with a tax-deductible financial gift. All funds remain in our community and we work to direct 93% of support received to program needs.
Make your gift to Guardian ad Litem Foundation Go Farther!
Matching Gift Programs are often an aspect of a company's corporate giving program. These programs encourage employees to give to their favorite charities and the company in turn matches those dollars – often dollar for dollar up to certain amount. Since employees who are more engaged with their company work harder and are more committed, companies are increasingly looking at matching gifts programs as a means to increase that employee engagement. In this way, the company is valuing their employee by supporting their favorite charity and the company gets the added benefit of giving back to the community (plus some pretty decent tax benefits). Once you have determined if your company has a matching gift program it is usually just a matter of filling out a form with the nonprofit information and your giving information and we will be sent a check—It's that easy!
Interested in volunteering? Contact us here: