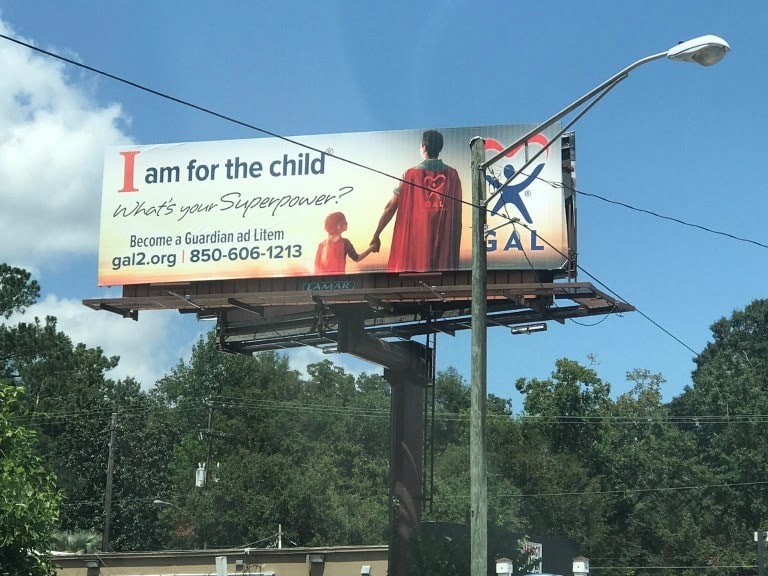 Billboards with the message "What's Your Superpower? Become a Guardian ad Litem" are up in Brevard County!
The billboards depict a GAL volunteer holding a child by the hand – both wearing capes – and the words "I Am for the Child." 
The Guardian ad Litem program has two billboard locations in Brevard County. One billboard is on I-95, about 1.7 miles north of Wickham road - facing south. The second billboard is on US 1, about 2 miles north of 528 facing south. The billboards have The Guardian ad Litem program's local phone number so we hope to have a lot of new volunteers signing up to be the voice for a child.
Statewide, the billboards will run in 12 communities, thanks to a grant from the National Association of Court Appointed Special Advocates and the generosity of Clear Channel.